What is V-Connect Vietnam Edition?
---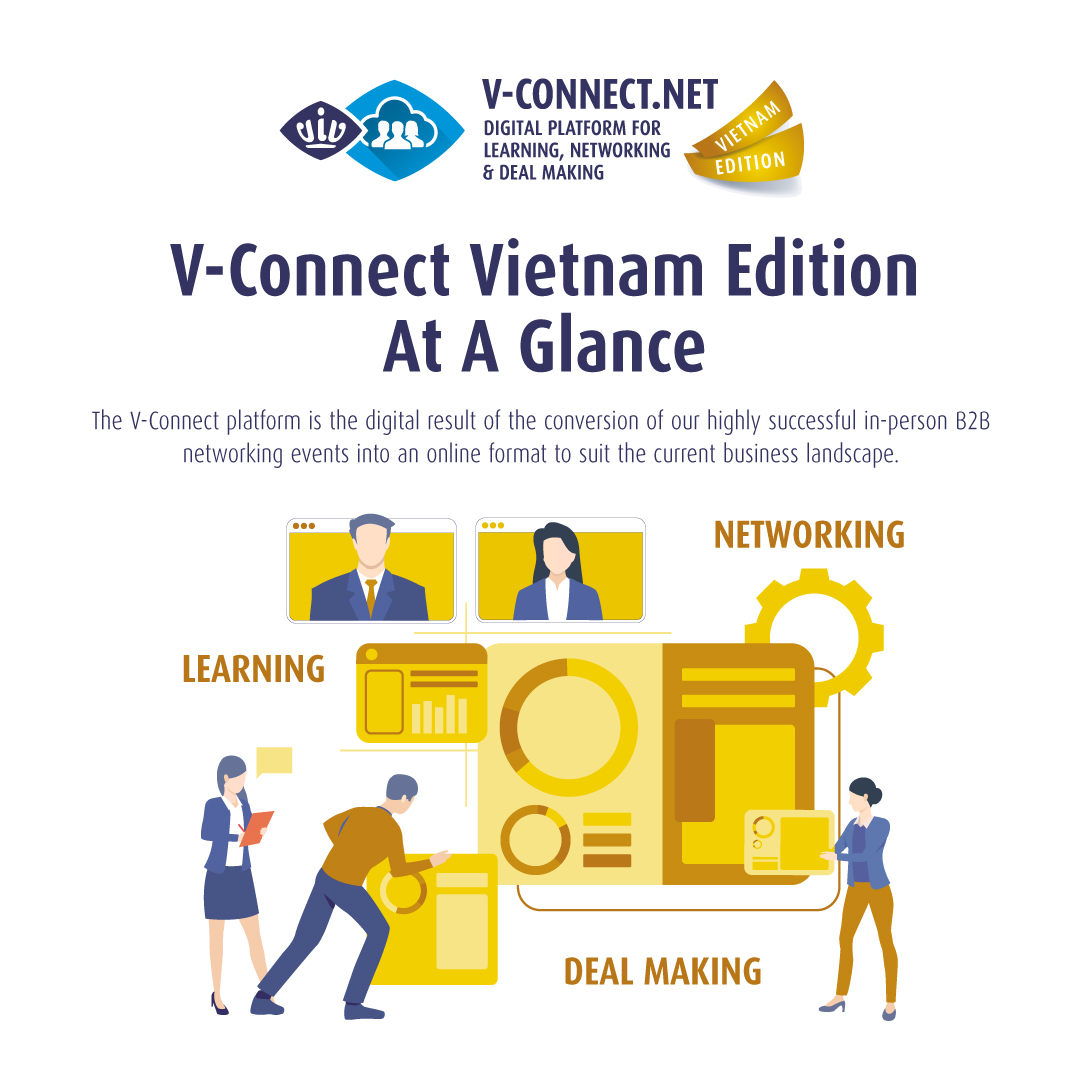 "V-Connect Vietnam Edition", the #1 Digital B2B Networking Event for ASEAN's Feed to Food Industry. The V-Connect platform is the digital platform developed by VIV and ILDEX team to enable in-person B2B networking. The platform provides a progressive web-based, smartphone-supported online ecosystem optimized for all attendees to meet, network and make deals for ASEAN's Feed to Food Industry and aim to offer businesses a reliable, responsive and highly actionable platform through which to grow as we continue to adapt to and prosper during the current global climate. [Learn more]
Your Gateway to ASEAN Market!
---
PLATFORM FEATURES:
---
Meet Clients across ASEAN: Set up meetings with relevant brands intelligently selected by aligned business profile interests and elements. Enjoy 3 days of interactive, real-time live chat or video call meets with new suppliers in VIV network.
Industry Immersion: Position your business at the heart of the Feed to Food industry. Welcome buyers to 1:1 meetings and group webinars.
Learn & Network: Attend and present webinars, live stream conferences and more online event formats. Visit themed Virtual Lounges hosting group chats and access unique meetings with industry experts, associations and stakeholders.
Cutting-Edge Platform: The V-Connect platform offers seamless access from laptop or smartphone with full app integration and no download necessary. Its customizable digital showcase booths enable Exhibitors to create unique online displays featuring on-brand imagery, marketing collateral and more.
VIP Buyers: Over 100 VIP buyers from the animal protein production supply chain around Asia Pacific region, including CP, Japfa, Malindo, New Hope, Cargill etc., will be online and ready to connect with international suppliers and stakeholders. Pre-event meeting appointment will be open for booking from June 21st onwards.
The benefits of joining V-Connect Vietnam Edition
---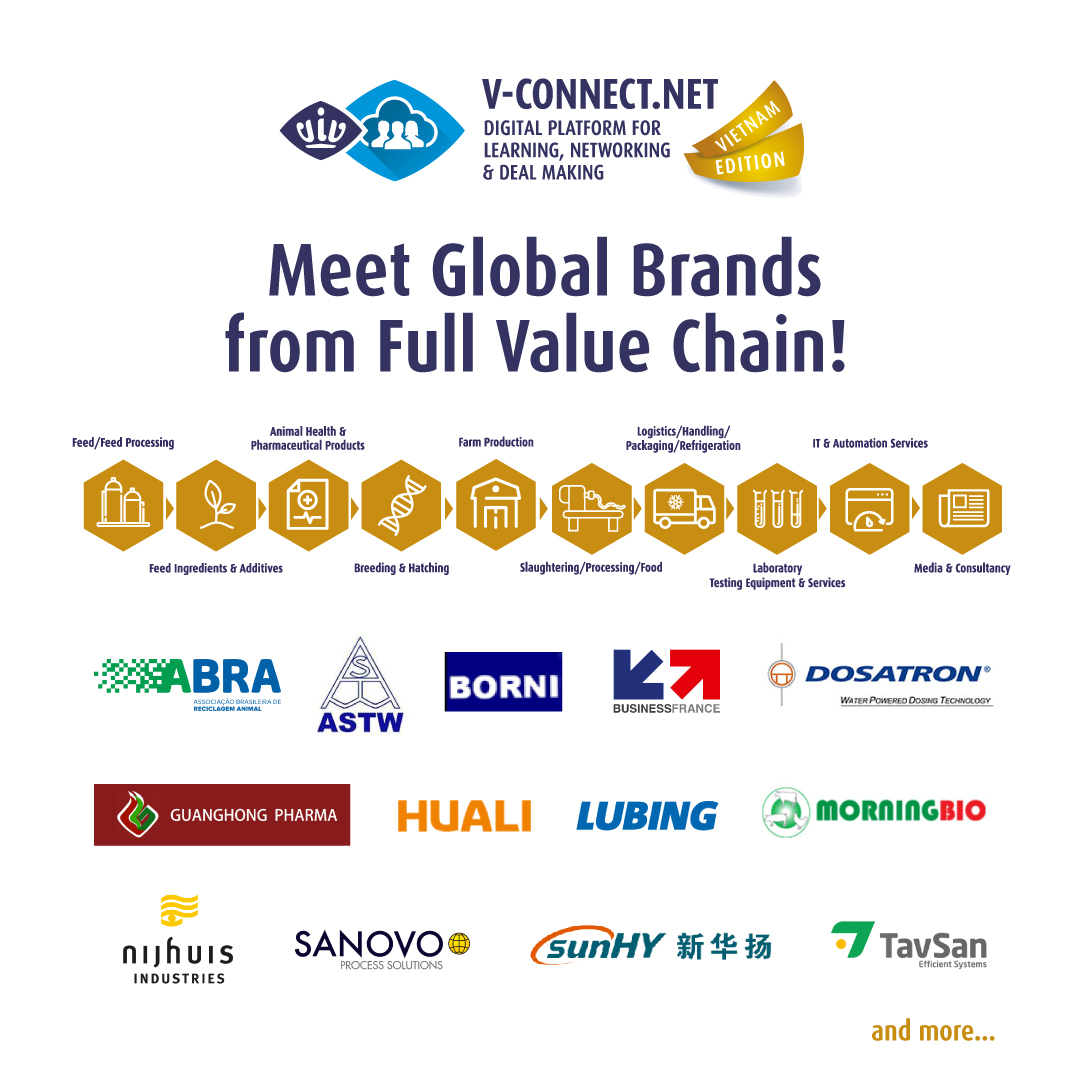 Register now to explore the V-Connect Vietnam Edition!
---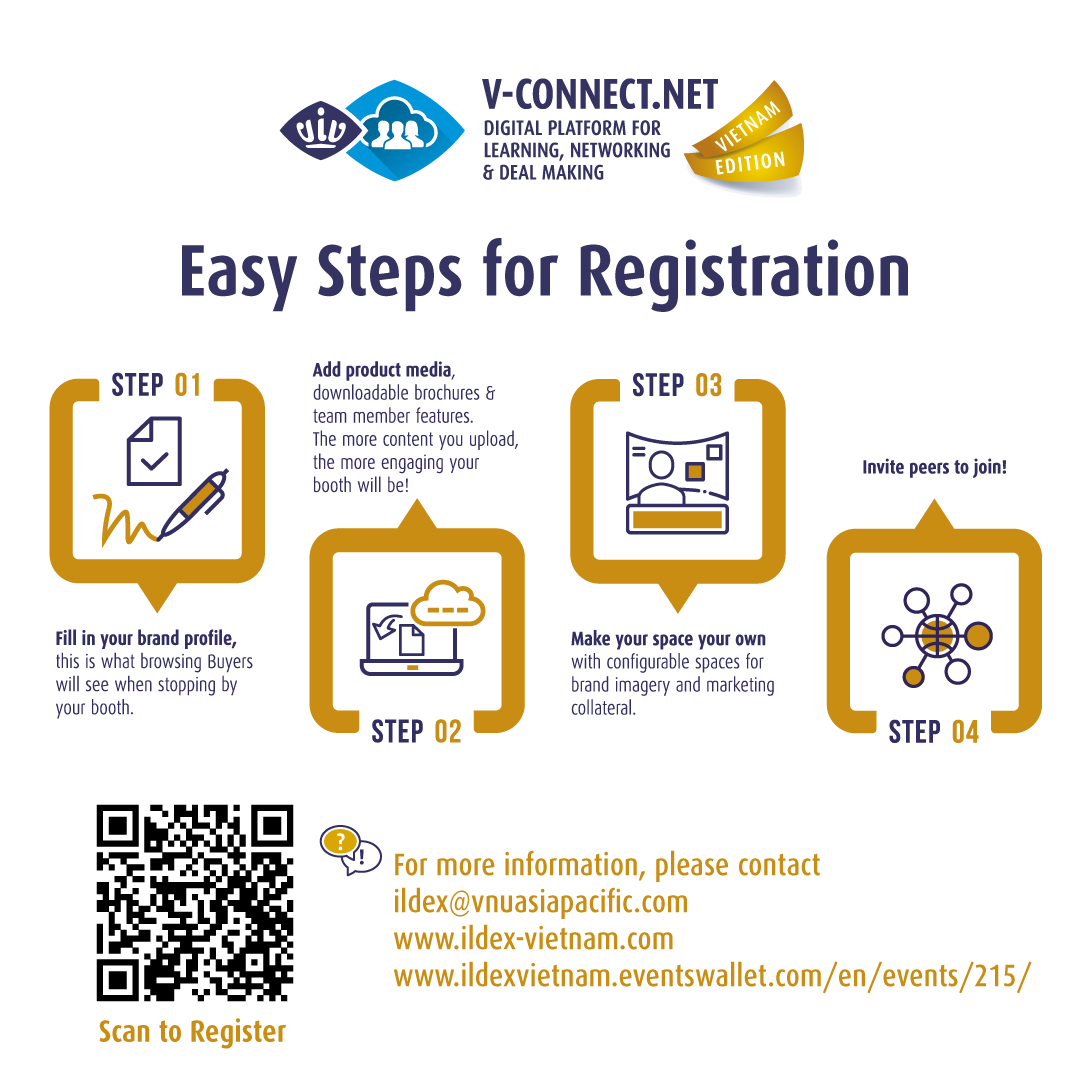 Click here to add your own text