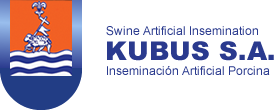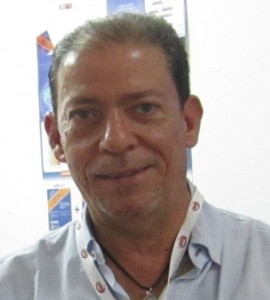 José Antonio García Ruvalcaba
José Antonio García Ruvalcaba,  DVM, MSc
KUBUS, S.A. Technical Department
Work Experience:
Training School for Livestock Farming at Ministry of Education in México. Technical promotion to develop livestock farms in mountain comunities from México. 1981
Department of Animal Reproduction at National Institute of Research in Livestock and Agriculture (INIA) in Madrid, Spain. 1983-1984
Technical Department of Upjohn Laboratories Company in México.
Responsible of Technical Services and field trials with prostaglandins in swine. 1985-1986
Marketing and Sales Department of Upjohn Laboratories Company in Central México. 1986-1987
National Centre in Reproducion and Artificial Insemination for Pigs (CENARIPO), of the Regional Association of Pig Producers in Central México. Technical Department. Responsible of Technical Service. 1987-1988
KUBUS, S.A.: Technical and Sales Department
Biosecurity and Health Assurance at a Boar Station
José Antonio García Ruvalcaba,  DVM, MSc
KUBUS, S.A. Technical Department
Europolis, Las Rozas (Madrid). SPAIN
jose@kubus.es
Preventing the introduction of disease agents into the farms is a continuous challenge for pork producers and veterinarians.
Is well known that the main route of disease entry to a farm is through introduction of genetic material. The replacement of live animals offers the greatest risk of disease transmission. Artificial insemination decrease this risk; however, biosecurity still is very important because bacteria and viruses can be spread from infected boars to females through semen.
Moreover, the presence of bacterial contamination in semen will decrease the fertilizing capacity of the spermatozoa.
Consequently, it is recommended  an efficient biosecurity protocol  in all the process of boar management, from replacement of new boars, housing and from production to delivery of semen to the farms.
In this paper we will go over the most important concepts of biosecurity for an insemination stud.
https://www.ildex-vietnam.com/wp-content/uploads/2016/03/logo-Kubus.png
110
275
Kevin Zhao Bo
https://www.ildex-vietnam.com/wp-content/uploads/2020/07/website-logo-01.png
Kevin Zhao Bo
2016-03-10 14:26:26
2016-03-11 10:44:19
BIOSECURITY & HEALTH ASSURANCE AT A BOAR STATION